Processing RAW Images in Photo Manager Pro
Photo Manager Pro can read many RAW formats and allows processing RAW images with custom options
Photo Manager Pro comes with the plug-ins supporting RAW files of different format. The available options depend on the RAW format of selected file.
RawDev plug-in is based on well known DCRAW ver. 8.99 open source utility written by Dave Coffin and thus provides the same RAW developing options. The plug-in supports many RAW file formats: Nikon NEF, Sony ARW and SR2, Epson ERF, Fujifilm RAF, Olympus ORF, Panasonic RW2, Konica MRW, Pentax PEF, Epson ERF, Mamiya MEF, Adobe DNG (used by many camera manufacturers: Kodak, Hasselblad, Pentax, Samsung, Canon, and others).
When Photo Manager Pro displays a RAW image in Full Screen preview, or in Editor window, it displays a popup window with Develop RAW Image... command. This command opens a plug-in window with developing parameters available for selected RAW file. Another menu command, Develop Full Size Image, is processing selected RAW file immediately and creates full size image using default developing options.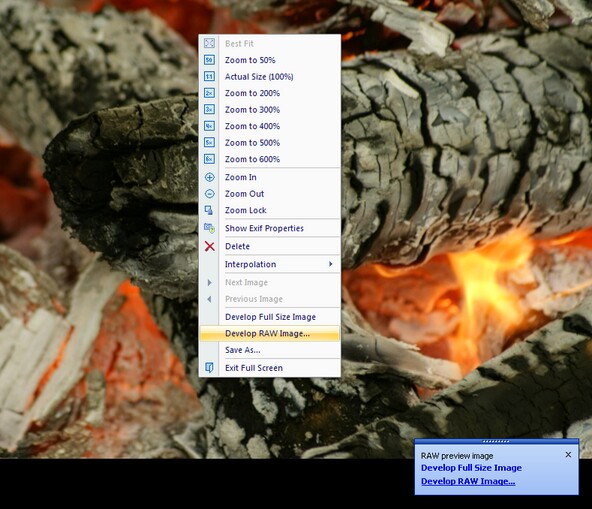 RawDev Plug-in (included in Photo Manager Pro)
Supported files: NEF, ARW, DNG, ERF, ORF, RAF, MRW, RW2, PEF, SR2, MEF.
The plug-in can also process CRW, CR2 files if Canon RAW plug-in is unavailable.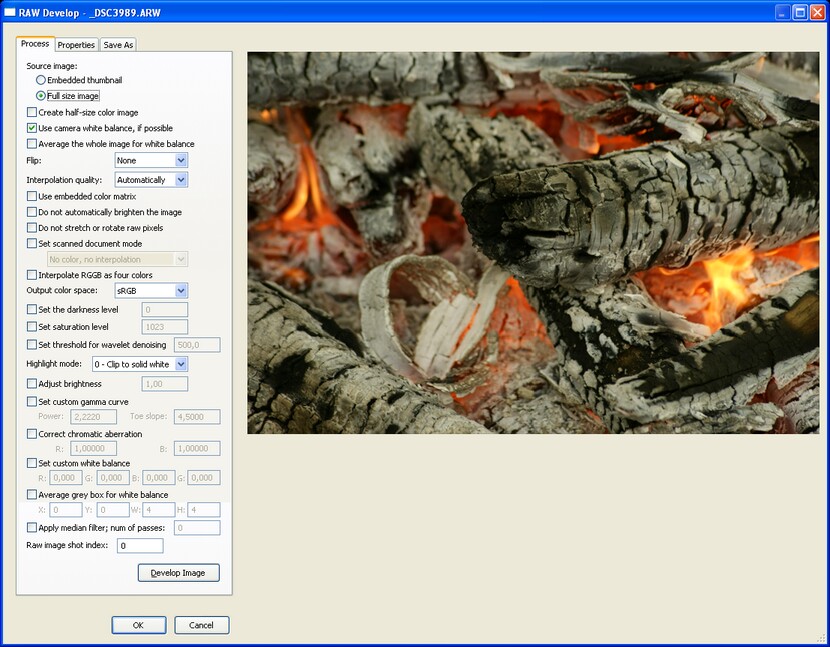 RawDev plug-in allows you to save developed images to a number of image formats: TIFF, 16-bit TIFF, PNG, BMP, JPEG, GIF, PPM (PGM, PAM), 16-bit PPM (PGM, PAM).