Search found 4 matches
Search found 4 matches • Page 1 of 1
by yungas

Mon Feb 12, 2018 3:43 am
Forum: Using FontExpert
Replies: 3
Views: 10303
I meant the MAIN VIEW, sorry.
And this feature you have cancelled LONG TIME AGO??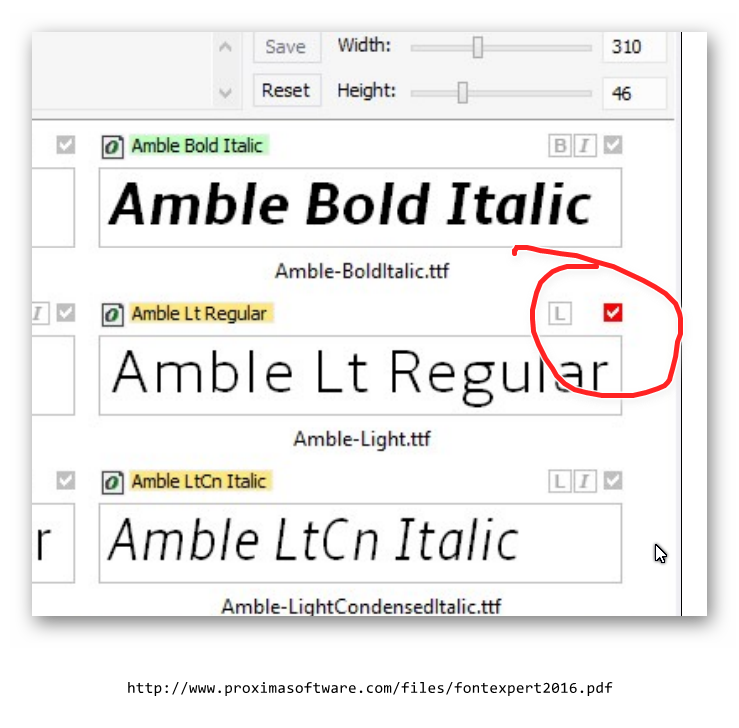 ...
by yungas

Sun Feb 11, 2018 1:25 pm
Forum: Using FontExpert
Replies: 3
Views: 10303
hello!

after reinstall fe16r1 because of a new w10 installation, there are no checkmarks in the font view anymore... i do not find the klick to reactivate them. please help.

greetz from germany
mike
by yungas

Mon Aug 31, 2015 3:40 am
Replies: 2
Views: 14170
admin wrote:I really cannot reproduce this issue...
It's solved. But I don't know the reason why. BUT after upgrading to Windows 10 every letter is shown and the problem is gone. A mystery - but a mystery with my machine working with your software i think.

Regards
Mike
by yungas

Sun Apr 05, 2015 4:46 pm
Replies: 2
Views: 14170
If I want to insert a sample text, the keyboard takes NOT the letters 'a', 'g' or 'h', except in capital letters. If I paste a text, 'a', 'g' and 'h' are accepted. A mystery .... :roll: If i press these special letters there is no keyboard action - only in fontexpert, and the keyboard works well in ...
Search found 4 matches • Page 1 of 1