In the Main View the fonts can be displayed as a report. There are several columns (like filename, location, size, filetype etc.):
In the Properties View there is a field calles Version String: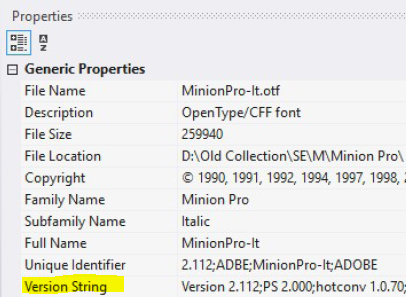 Is it possible to have a
column
in the
Main View
with the data
Font Version
. That would be helpful: If you have many different version of one font in the library, then you can sort this list of fonts according to the value
Version
and see immediately which font is the most up-to-date.
(English is not my mother tongue. Please excuse me if I made mistakes.)