Select the images you want to print in the Main view and choose Tools/Print Images... (or File/Print...) from the main menu. Print Images window appears.
To print each image on separate page, select Full Page tab: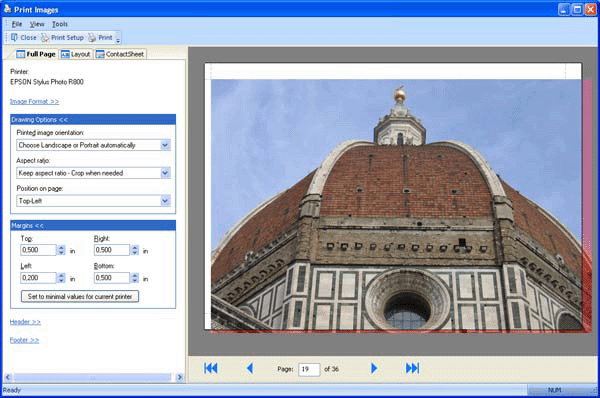 On the picture above the image size and margins are selected incorrectly and Photo Manager displays unprinted area in red color.

Before printing, choose Print Setup and select printer and printer options, such as photo paper type and paper size. Then choose desired Image Format, Drawing Options and Margins. Many color printers allow printing photos without margins and allow you to set this option in Print Setup. Other printers can only print with minimal margins defined by printer driver and selected options in Print Setup.
To print several images on page, select Layout tab: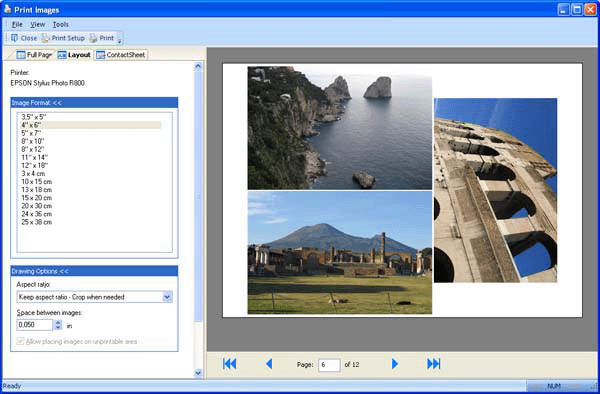 To print selected images as a contact sheet, select Contact Sheet tab: