Round Clock
Digital Alarm Clock for Windows
Desktop round clock with single ocurrence, daily, monthly, and yearly alarms, and synchronization with time server. Supports custom clock background image with transparency. Backup and Restore your alarms. Displays animated alarm icon on the taskbar.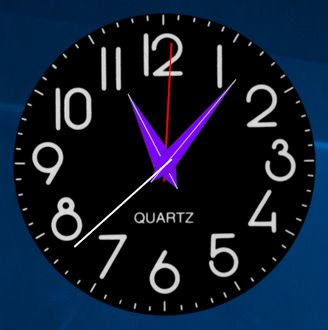 Features:
Desktop Clock
Classic-style floating and resizable round clock with user-selected clock image. Customizable floating digital clock that displays the time of upcoming alarm. Animated icon on task bar that indicates upcoming alarm on tooltip.
Alarm Manager
Create alarms for single occurrence or recurring events (birthdays, anniversaries, holidays, appointments, meetings, and other important events). Customize the type of notification: alarm message, playing music, run application, open Web site.
Synchronization with time server ("Atomic Clock").
User-selected Clock Images
System Requirements:
Operating systems (32-bit and x64):
Windows 10, 8.1, 8, 7, Vista.